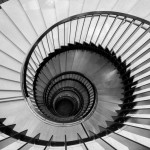 Learn where your client needs to be with the BBSS Scale!
You've heard the saying, "How far down the rabbit hole do you want to go?" In hypnosis DEEPER is not always BETTER! In fact in many cases you may have your client too deep for what they need to have done. It's important to know exactly where you client needs to be mentally for the type of session you're doing, how to take them there and most importantly how to know when they've arrived… Introducing the BBSS Scale. It has everything you've wanted to know about brain levels and a few you probably didn't want to know as well. Enjoy the trip down the hole….
BBSS – Bastarache Brainwave Suggestibility Scale
The more you can understand the mind the more you can help your clients. Now you can know exactly where your client is during the session and where they need to be for success?
http://www.choosehypnosis.com/bbss.htm See the BBSS chart in print here.