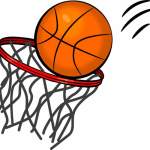 Basketball – Confidence
By Roy Adam Westmoreland, CHP
I want you to think about the sport of basketball… Think about all the times you've practiced and played… I want you to imagine your next practice or game.
I want you to think about the skills you've acquired through hours of practice and hard work… I want you to think about the love and passion you have for the game of basketball…
Let all your concern and fears go and think about how confident you are on the court…
You can dribble the ball well, pass the ball well, and shoot the ball well… You play hard…You realize that you are as good as anyone else on the court…
FOCUS on playing hard every time you practice or play in a game…
Your confidence shines… Tell yourself to focus and play hard…
You are also a defender…You are aggressive and physical on defense.
You can defend well… You can block shots and deflect the ball well…
You can steal the ball well…You can rebound the ball well.
You help your team in a positive way…You are a great player… You believe in yourself and know you are a success as a basketball player.
You have the abilities and talent to be the player you want to be. You are excited and want to play every chance you get. You continue to improve your skills as a basketball player. Your concentration and focus is always there. Your positive attitude is always there.
---
Legal & Disclaimer: This script being displayed is for personal use and for use with your clients only. Other than use for your personal sessions it is not to be copied, printed, re-distributed or posted in any other locations online or offline. It is the property of the American School of Hypnosis. Each script is an original work donated to us or created by students, graduates or faculty of the ASH. Be sure to read your script completely before using as we will not be held accountable for any misspellings, inaccuracies, slurs, harm or inconvenience occurring form the use of said work.  Feel free to link to our site and share the url with your friends and colleagues.

Tags:
ameircan school of hypnsois
,
basketbal hypnosis script
,
basketball confidence
,
basketball visualization
,
confidence
,
free hypnosis script
,
http://www.choosehypnosis.com
,
hypnosis training
,
Rene Bastarache
,
spoets confidence
,
sports hypnosis
,
sports hypnosis script
,
sports imagination
,
www.aiahypnosis.com