Did you know that Stress Immediately Shuts Down your Immune System?
You CAN'T HEAL when you're stressed!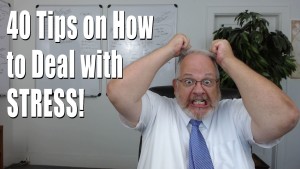 Stress can be found as a major contributing factor in the majority of sickness or disorder. From depression, stroke, heart attack, panic attacks and the list is endless. You probably were a victim of stress a few times today already!
WATCH VIDEO TRAINING HERE
.
OUTLINE
(Some of the notes used in creating this video and mp3 to give you an idea of what's inside)
Did you know that we live about 80% of our lives in stress?
That means that you can only recover or heal about 20% of your life. No wonder we live in such a society….
Stress is a verb… something has to cause it. The lack of stress in Neutral it is NOT healing.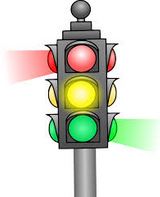 So to begin healing or to open your immune system it requires action as well. You need to do something!
Like a traffic light (explain)
So many things Cause Stress but how many things do you know can Relieve Stress…
Here's 40 methods to get your Green Light ON!
1. Exchange attitude for gratitude. (find something nice to say about everyone)
2. Meditate
3. Relax
4. Find something that you enjoy and do it every day
5. Look at the big picture – step back
6. Exercise
7. 20 minutes of sunlight each day
8. One thing at a time – don't eat the whole elephant at once
9. Write everything down – A general to-do list
10. Keep your daily to-do list very short
11. Only look at your email once or twice a day tops and later in the day!
12. Don't make mountains out of molehills
13. Ask instead of guessing
14. Prepare for work, school or tomorrow before you go to sleep
15. Leave work behind over the weekend
16. Delegate
17. Eliminate
18. Be 10 minutes early
19. Enjoy and relax during lunchtime
20. Keep a very simple / organized work-space
21. Create a distraction-free workplace / space
22. Get things done that stress or bother you first
23. Keep in mind that you never get it all done and tomorrows another day
24. Limit your daily information intake
25. Listen to yourself. (Intuition)
26. Be in the moment. (Now)
27. Ask for help
28. Talk it out with someone you trust
29. Slow down
30. Deep breathing
31. Ponder Death??? 50 years from now none of this will matter…
32. Smile at yourself in the mirror 🙂
33. Work it through
34. Check with a Nutritionist
35. Take time off from tech – a break from input!
36. Thought stopping – (STOP & SWAP)
37. Acceptance – (Bring to Alpha)
38. Eliminate the should's
39. Hypnosis
40. Self-hypnosis – affirmations
.
SPONSORS


.
FREE RESOURCES
Thanks for Visiting!
"Tell us about your favorite Stress reduction technique"
Podcast (building-a-habit): Play in new window | Download
Subscribe: iTunes | Android | RSS
Tags:
ameircan school of hypnsois
,
anxeity
,
choosehypnosis
,
dealing with depression
,
dealing with stress
,
free hypnosis script
,
frontal lobe
,
hypnosis training
,
immune system
,
Rene Bastarache
,
stress
,
stress free life
,
stress reduction. stress relief
,
stress tips
,
tips to deal with stress
,
www.aiahypnosis.com