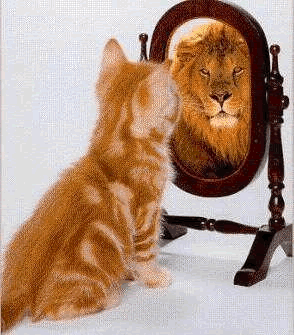 Here's a great question that I received recently from one of our subscribers. While there are many attributes that a great practitioner should have I do feel there's one that is most important if you want to be taken seriously especially as a beginner in this field.
I'll give you a hint with a quote by Henry Ford;
  "Any customer can have a car painted any color he wants so long as it is black!"
Confidence is by far the most important attribute that you should develop if you want to be successful. When I say confidence I also mean decisiveness and control. From the moment the client walks in your office you must be exuding this so they have a feeling that you know what you're doing and you're in charge.
Once they're able to realize this feeling of confidence that you have you'll find that half the battle is won.  You've already begun developing a sense of expectancy within the mind of your client which of course is the beginning of the hypnotic experience. If they expect something to happen then they'll believe it's going happen. Of course that's the purpose of hypnosis which is to give suggestion in order to allow the client to believe something is right or true thereby making it happen.
One of the negative qualities that many new practitioners have unfortunately when first starting out is a "lack" of confidence. They seem afraid that the client will ask them how long they've been practicing and they'll get "found out" as a new practitioner. They're so afraid to make a mistake that they continually doubt themselves which becomes very evident to the client. If the client feels that the practitioner doubts their own abilities then they will also doubt the practitioner's abilities as well causing the opposite results of what they wanted.
How can you have confidence as a new practitioner? Keep in mind that if you were trained properly then you should already know how to conduct a hypnosis session. By utilizing the five easy step outline that you were taught you should be able to put together and deliver virtually any session on any topic. Once you've left the classroom you are no longer a student and in fact you know more about hypnosis then all of your clients. You trained in hypnosis and they didn't. That's why they're coming to your office to begin with.
You have more knowledge than they do
Your trained in putting together and delivering sessions
You're familiar with the results of hypnosis
You understand the purpose and process of the pre-session leading the client from your first hello to delivering the session.
Now you can have confidence that you are the professional and will be effective.
Imagine going to see a heart or brain surgeon for a procedure and during your initial consultation you find the surgeon scratching his head, unsure of his abilities, correcting his own statements and sweating profusely. What would your confidence level be in his abilities to successfully complete the surgery? However if the surgeon confidently told you that everything was under control and you have nothing to worry about than that confidence would carry over to you and mentally would already start the positive healing process.
Confidence is essential in this business. In spite of understanding this many new people will still be nervous to get started. For those of you, the best advice I can give you is "fake it till you make it". In other words act as if you're confident. By continually doing this you'll in fact become confident. That's the process of building a habit: repetition creates habit.
Once again remember that as a competently trained hypnosis practitioner you have more knowledge than that of your client. Be confident from the moment they walk in the door and you'll notice an extreme change in the demeanor of your clients.
Best of success.