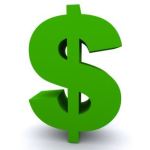 Happy Belated New Year from the ASH
We at the American School of Hypnosis would like to wish you all a Happy and Successful Belated New Year. Thank you for a spectacular 2014 and being part of our journey.  We know it wouldn't be possible without your support.
Yesterday I heard someone say that their 2015 resolution was to complete their 2014 goals that they planned on doing in 2013 and created in 2012. Hopefully they'll get going before 2016.  Although I got a chuckle out of it the important lesson to lean here is that without action your goals are simply ongoing dreams.
It's my hope for you that once you've created your goals for this year you then get up and DO THEM.
To your Success,
Rene & Raluca