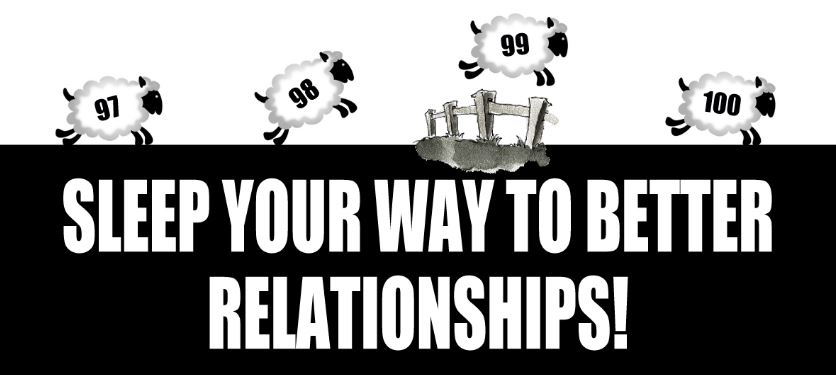 Improve Your Relationship(s) while You Sleep!
The Sleep Your Way to Better Relationships MP3 delivers strong suggestions to your subconscious mind while you sleep.
This is a very effective way to be conditioned for better relationships because your subconscious mind is always working all the time and while you're sleeping there's little to no competition to resist the positive suggestions.
It will help you to:
Sleep quicker and easier
Develop the relationship you desire


Reduce stress

Wake-up refreshed and motivated
Instructions: Running time is 58:38
This MP3 is designed to be listened to when you're ready to go to bed. Once you're comfortably settled just turn off the lights and click Play on your MP3 player or computer.
It will start with a brief introduction explaining how to enhance your results.

Then move into a full body relaxation helping you to sleep. It helps those who experience insomnia by focusing on only one thing in order to fall asleep. That's the reason why so many people have difficulty sleeping. It's because they're reflecting on so many things from the events of their day while lying in bed. By focusing on only one thing you'll fall asleep much quicker.

Then it delivers powerful positive suggestions for better relationships which will be more openly accepted for the remainder of the recording. This is due to your conscious mind being asleep and therefore not in its natural rebellious or resistant state. Your subconscious mind is always working, all the time. So even in sleep it's hearing the suggestions and accepting them without hindrance.

No need to wake up when it's over as it will give you suggestions to remain asleep for the rest of the night.

It's designed to be listened to each night for as long as you want. For best results allow a minimum of 30 days as that's how long it takes for the mind to create a new habit of success to replace the old ones.

Even if you don't fall asleep once the suggestions begin just continue to relax and listen and they'll still be accepted by the subconscious just as well.
Here's a 60 second sample of the beginning of this MP3:
sleep_for_relationships

- Rene Bastarache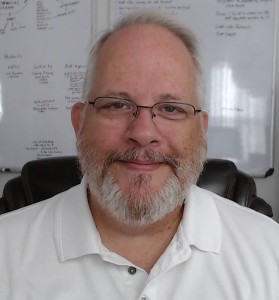 "Hi, my name's Rene Bastarache and I initially created this mp3 for my own desire to have a wonderful relationship.  Many people have asked me how Raluca and I have such a great relationship. I'd like to say it's the result of me being such a "perfect" person with charisma oozing out of every pore but some of you may disagree :-). It actually takes work, attention and yes, programming. I never even refer to Raluca as my wife as she really dislikes that word. Instead I refer to her as my "partner" which gives the relationship and entirely different meaning to us.

Listen to this mp3 each night for a month and you'll see the difference. Remember, it takes a minimum of 30 days to create a mental habit in the subconscious that will replace your old habits of negative programming and self-sabotage so keep with it.  In the meantime you'll have a better sleep and awaken more rested as side benefits."
To your Successful Relationship,
Rene
P.S. I'm so sure you'll love it that I'm even going to include a 100% satisfaction guarantee! What have you got to lose? Remember it's not taking up any of your time or effort as you'll be listening to it in your sleep. That's what we call a no-brainer!
Are You Ready to Begin Your Relationship Conditioning?
Get Yours for

Only $25.00 Today

 

-or-

Order all Four

of our SLEEP MP3s

Health, Wealth
Happiness &
Relationships

for

Only $59.00
---
Legal Notice:  The Author that created this mp3 is not a medical or mental health professionals of any kind. At no time do we attempt to provide financial, medical or mental health advice or therapy.  You affirm that positive affirmations are appropriate for you and do not conflict with existing moral or financial beliefs. This is not a get rich quick scam or a guarantee of income of any sort.
Methods Used.  The techniques used to facilitate the client's quest for self- improvement include: Body Relaxation, Directed Meditation, Guided Imagery and positive suggestions.
Refunds: If you are not satisfied with your results after listening to this mp3 you may receive a refund withing 30 days.
This is an online mp3.   We created it to be listened to from your computer or cell phone.  It can be downloaded to your iPad or to iTunes but  we are not technicians and cannot guide you through the transfer process. There are countless different operating systems, types of computers, listening devices and mp3 players that our clients have; please do not ask us how to download to your specific listening device as we will not know either.  If you do not know how to load an mp3 onto your device you should be able to find the process by reading your mp3 payer instructions or doing a search online of your specific equipment. Thank you.  All sessions have been tested and are in working order.