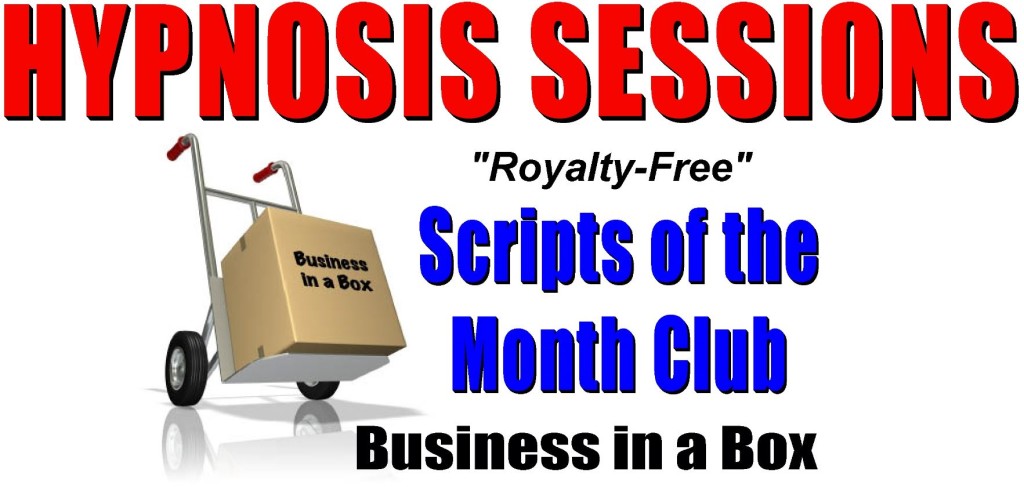 .
Q.  Would you Like to Make Extra Cash Selling Hypnosis MP3s?
Q.  Would you Like a Business where Most of the Work is
      Done For You?
Welcome to our Royalty-Free, Hypnosis Sessions, Business in a Box Scripts.
This was initially created as a monthly course where each month you would receive ONE COMPLETE SESSION of ROYALTY FREE HYPNOSIS SCRIPTS but we are now sending them ALL to you at once.  You can:
Use with your clients or


Record in your own voice to make MP3s or CDs and

Sell on your webpage, online store,  iTunes,  Amazon or whichever locations you desire.
CLICK BELOW TO LISTEN NOW!
Introduction

- Rene Bastarache, CI
In each session you'll receive:

An Induction

A Deepener

A Script/Session

and an Awakening

Ready for you to begin recording
Each of these scripts is an original and professionally written in a manner where they flow together from one script to the other smoothly. This way you can record them without having to edit or change things if you wish.
Here's a list of the topics each session will be on. We've chosen 12 of the most popular and asked-for sessions by clients.
Keep in mind that even your Inductions, Deepeners and Awakenings will be Original and different each month so you can keep your customers interest.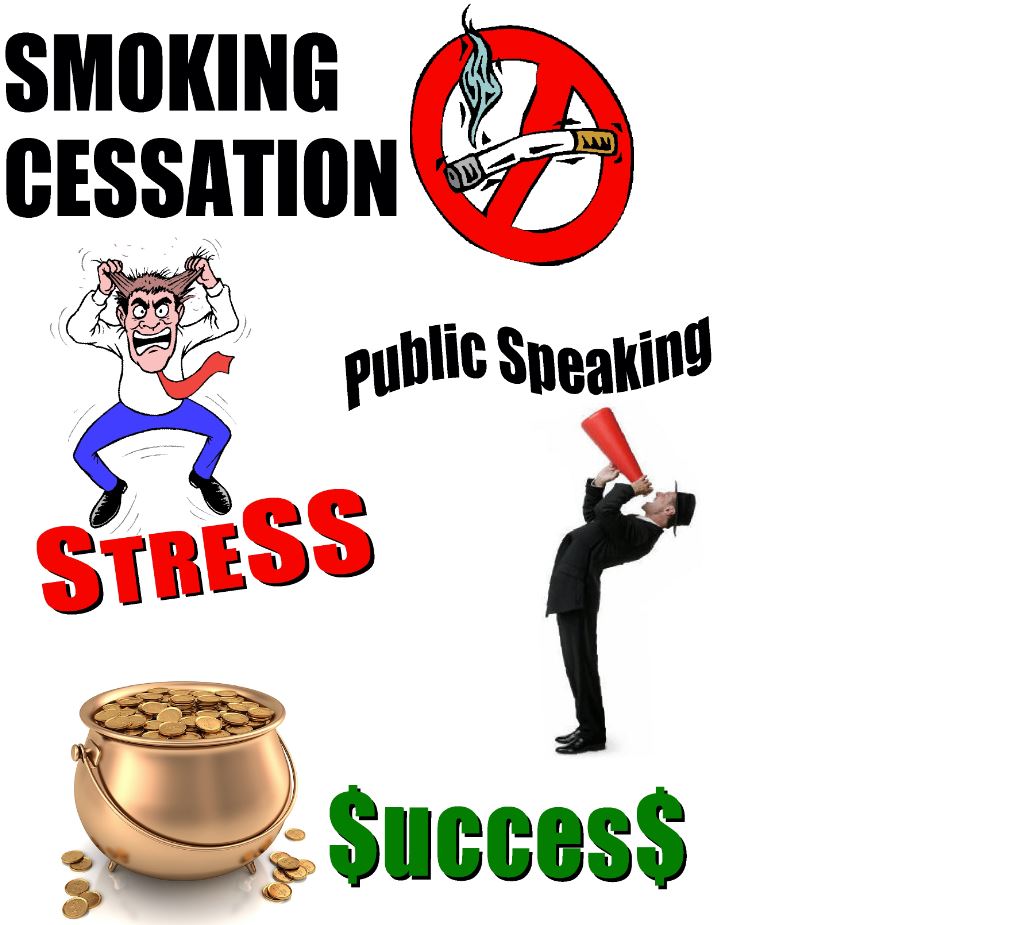 Smoking Cessation

Dealing with Fear

Public Speaking

Weight Loss

Anxiety

Confidence

Insomnia

Stress Reduction

Test Taking and Study Habits

Success Motivation

Memory Recall

Procrastination

In addition to these scripts you'll also include information on:
How to record your own audio MP3s or CDs in

200 words or less

…
Computer programs you can use to record and edit them. (most are free)
Paces to market them… If you can't sell them they're just dusty catchers!


Advertising ideas?

Three Affiliate Locations where others can find your products and sell them for you.

The WORDING to record "client instructions" before each session starts.
Disclaimers to place on your packages or sales page.
All the sessions you'll be receiving are ROYALTY-FREE. This means YOU, (the original purchaser), can use them as if they were your own.


You can use them on your clients in live sessions.

 

Record them onto MP3s or CDs as you're the author.  

Or create whatever product you desire.
Ready to get started?
Get yours now for: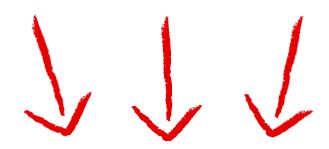 ONLY $129.00 




"You'll receive all twelve months sessions with instructions today ."

What are you waiting for?
Get yours and begin recording additional income into your business!.
*** If for any reason you do not receive your order on the same day you placed it please notify us at admin@choosehypnosis.com.I
---
Disclaimer and Restrictions: The only the restriction is that you cannot re-sell the scripts themselves either individually or together as a book. Royalty-free means that you can use the scripts as your own but does not give you resale rights for the scripts themselves.