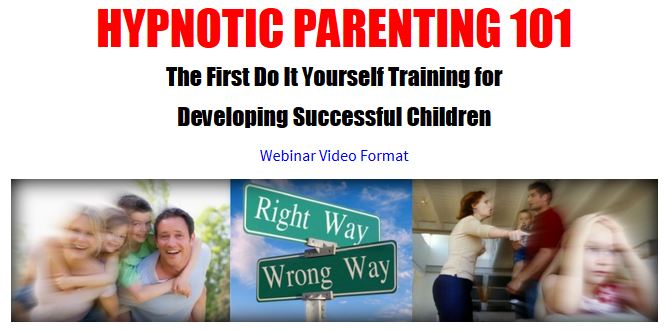 The Four Styles of Parenting

Child Learning Stages and What You Need To Know in Each

Threatening Never Works With Children

How Suggestible Are Children?

Who's Raising Your Children?

Here's Nine Things You Can Do to Raise Successful Children?

5 Methods to Hypnotize Children.
BONUS:  Included in the video is a "Complete Group Hypnosis Session" for Creativeness and Patience in Parenting by Raluca.
.
CLICK HERE for LIMITED TIME OFFER >>>> ONLY $59.99