Learn the Difference Between a Hypnosis School and an Association?
A School:  is where you get the Training to DO Hypnosis.
An Association: teaches and gives you all the tools to:
Start a business

Get clients to your door quickly

Expand your knowledge and

Work with you to become successful…
HYPNOSIS TRAINING
You can learn hypnosis from a book, a home course or live classroom training with an instructor.

There are Hypnosis Schools, Training Facilities, Institutes and even some that call themselves COLLEGES but they're pretty much all the SAME THING.
Remember even Hypnosis Schools are businesses. It's all about how you market it or package it that will attract more clients to them…. and they all know it so don't be fooled.
Which is best for you?
Check what they teach you, the CURRICULUM!  Compare it! … and don't be misled by the fancy smoke and mirrors
Many schools conduct training for 6 days, 10 days and even a full year long ones.  They mostly all teach a similar curriculum but some extend the class time to offer classroom practice on each other.
One on one training is also available with most schools which usually go for about 3 to 4 days long with an instructor.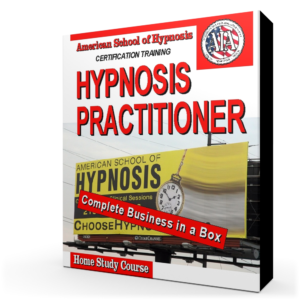 There's Home Study Courses available that can be much more affordable…
But like anything else, some are excellent and others are horrible.
They should teach the "SAME" curriculum as the live classes and have the same benefits.  The only thing missing is other people to practice on so you'd need to practice on family, friends or volunteers.
In hypnosis courses you'll learn how to:
Conduct hypnosis on clients.

How to classify clients so you can successfully hypnotize them all.

How to interview clients.

How to help clients with just about any topic they many need including healing, metaphysics, smoking cessation and the list is virtually endless.
You should learn about:
The possible dangers of hypnosis and how to handle them

Relaxation and Deepening procedures

Testing procedures so you know exactly where your client is in hypnosis at specific times

The different levels of hypnosis and what you can do in each

How to do Self-Hypnosis and most importantly how to keep you records…
NOW IT'S TIME TO CHANGE HATS
Hypnosis training is done you get home ready and excited to start working and say to yourself: "Where's the clients?"
HYPNOSIS Association
This is where the HYPNOSIS Association comes in
An Association:
Works for YOU

3rd party recognition "CERTIFICATION" that you are trained to a certain standard
Helpmate and sounding board for questions and advice as you grow
They are  NOT Required to conduct hypnosis, but highly advised…
Many certifying bodies or Associations out there!
What makes them different?
Mc Donalds, Burger King, Wendy's, Dairy Queen, Kentucky Fried Chicken…
They're all businesses and they all want YOUR business.
You can join ONE, Many or None – It's up to you…
Some say they are the ONLY one that's accepted or they have different or higher standards or you must have a college degree to join but remember they're all businesses and use SALES Pitches. Just like Mercedes says theirs is better, stronger or more elite than BMW. They're both vehicles to get you from point A to B.
An association should have the benefits, resources and assistance to get you from Graduation to Success… AFFORDABLY!
What kind of help should you get?
Detailed instructions and training:
How to start your office

How to get new clients to your door so you can start making money quickly

Hypnosis Marketing Training

Resources such as hypnosis scripts and books to get started

Additional specialty training in important areas such as

Advanced hypnosis techniques

Telephone Hypnosis

Comedy Hypnosis

Conducting lucrative Group Hypnosis Sessions

Ways to make additional streams of hypnosis income (there's plenty)

Unlimited Home office support by email or telephone…

And a 24/7 forum or mastermind group of your peers to give you ideas and grow with…
In other words when looking to join an Association or a few of them ask yourself this: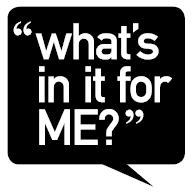 "What can they do for me?"
They exist to HELP YOU SUCCEED!
I hope this helps you to understand the difference between a Hypnosis School and an Association.
"If you have questions about hypnosis that we can answer in a video for you please let us know…"
LEARN HYPNOSIS NOW! Get your 446 page Hypnosis Manual/Curriculum now. Read it, learn and compare!