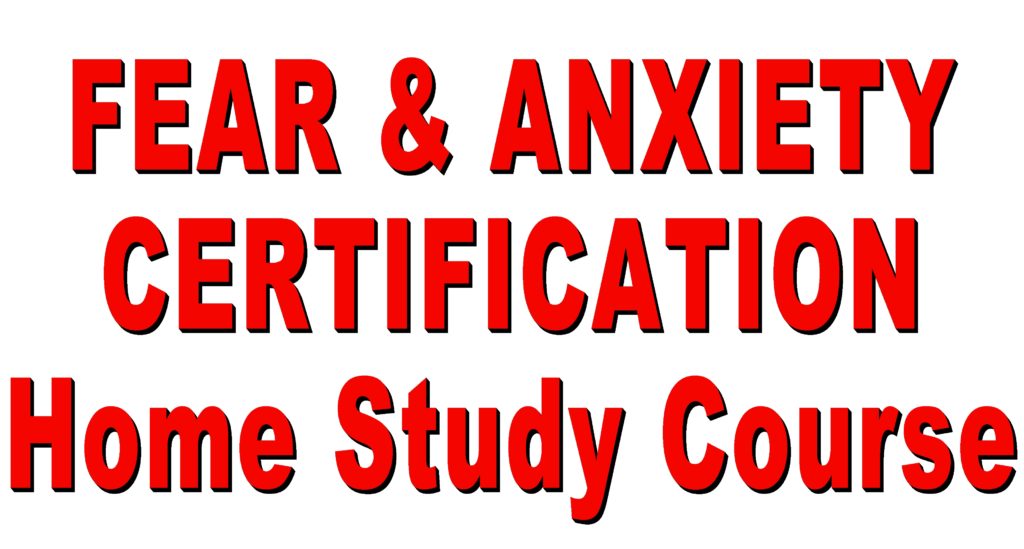 Did You Know You Can Conquer Your Fears with Hypnosis?
Did You Know There Are Methods That Can Turn It Around Today?
.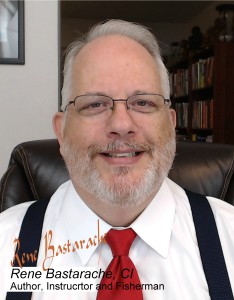 "Hello and welcome to our Fear and Anxiety Certification Course. My name is Rene and we made this course as stress-free and relaxing as possible. Take a deep breath, relax and take a look…
In this course you'll find a combination of videos, audios, exercises, forms and even a Fear & Anxiety Script Manual teaching you everything you'll need to know to be a pro in dealing with fear for both your clients and yourself.
Becoming a "Fear And Anxiety Specialist" will not only help you to eliminate fear in yourself and your clients but it will also help you to enhance your healing, strength and many additional areas of life.
Thanks for stopping bye I wish you the very best of success…"
Rene Bastarache, CI
Author, Instructor and Fisherman
What is FEAR?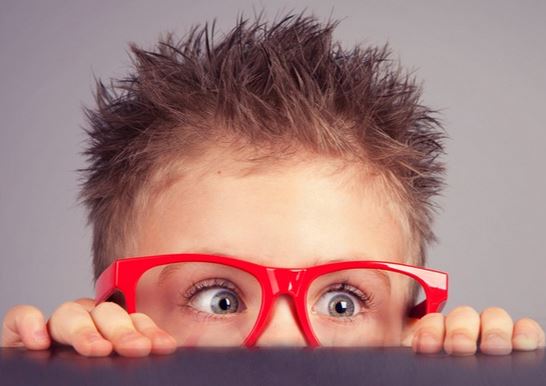 We'll start by explaining what FEAR really is, how it effects your health and describe the internal, mental process at work. The best way to treat something is to first understand what you're treating and how it affects the mind…
You'll learn how fear "triggers" your Fight or Flight Response and how to turn that around on a dime so you can reap the results of enhanced health rather than anxiety.
.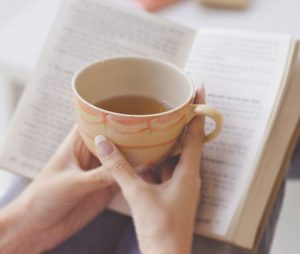 HERE'S WHAT YOU'LL GET:
1. Seven Powerful Steps you can Take when Experiencing FEAR
You'll get the inside scoop on seven helpmates for people who are coping with everyday fears and anxiety.  They're simple but effective steps to stop fear and anxiety in it's tracks. Why experience fear if you don't have to and we'll show you how you can have the choice and also how to give that choice to your clients.
.
2. Two NLP Re-Framing Exercises
These video exercises will show you how to change the way you feel about any situation. Imagine… being able to make fear or anxiety acceptable and even comical…
.

3. NEW! Fear & Anxiety Hypnosis Script Manual
Over 50 of our BEST Fear and Anxiety Scripts including these topics: (A $75.00 Value)

Anxiety
Anxiety & Self-Confidence
Anxiety about Medical Procedures
Anxiety and Smoking Cessation
Anxiety Control
Anxiety, Insecurities
Anxiety of Interacting With Others
Anxiety of People
Anxiety of Spending Too Much While Shopping
Anxiety, Social
Anxiety, Stress and Worry Release
Computer Anxiety
Driving Anxiety
Driving Exam Success
Eating Disorder
Exam Anxiety
Fear of Bees and Wasps
Fear of Being Alone
Fear of Cats

Fear of Commitment




Fear of Confrontation




Fear of Criticism




Fear of Dentist




Fear of Dentist / Doctors




Fear of Failure




Fear of Flying




Fear of Flying in Planes




Fear of Friday the 13th.




Fear of Heights




Fear of Interviews for Women




Fear of Intimacy




Fear of Not Being Able to Sleep




Fear of Others Vomiting




Fear of Overcome Viruses




Fear of Pregnancy




Fear of Public Speaking I




Fear of Public Speaking II




Fear of Public Speaking III




Fear of Rejection




Fear of Roller-coaster Rides




Fear of Snakes




Fear of Solitude




Fear of Spiders




Fear of Success I




Fear of Success II




Fear of Success, Overcoming




Fear of Turbulence in Planes




Fear of Water




Free of Anxiety




Performance Fear




Pre-Game Nerves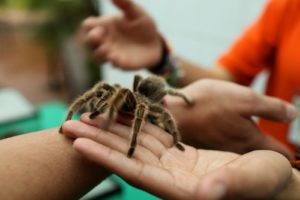 4. Stimuli Replacement Program

Those two words are more than a mouthful; they're something you'll use on your clients time and again. In this training video you'll learn how to reduce your clients from fear and anxiety in a Step by Step, Interactive Hypnosis Session where they can go from a 10 on a 1-10 scale of fear to a 1 or 2 in just minutes…
No it's not Magic but it will seem like the next best thing!
Works great for fear of spiders, dogs, flying and in my case going to work every Monday Morning.
.
5. Thirteen Complete MP3 Hypnosis Sessions for: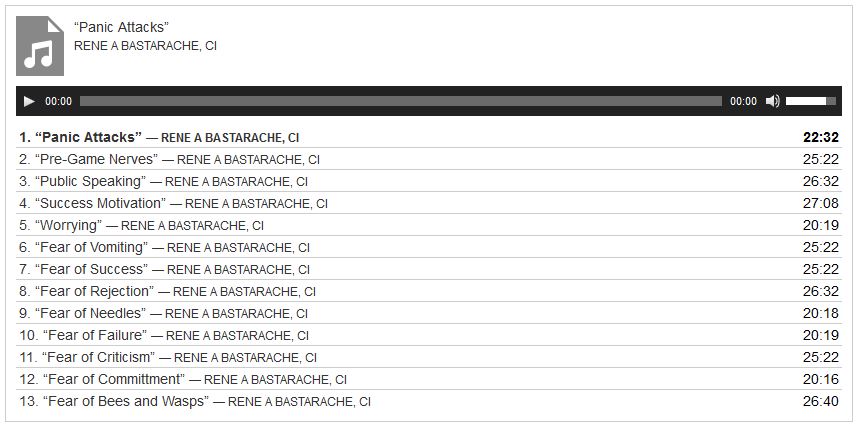 These are complete audio sessions dictated by Rene Bastarache, CI himself. They are the exact same sessions from beginning to end that he has used successfully on actual clients for years.
.
BONUS!
You'll Also Get Our Eliminating Fear Imagery Exercise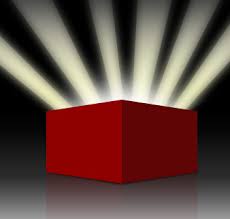 In addition to all this you'll also get our Eliminate Fear Imagery Exercise. We also call it the "Box Method".
In this video you'll not only learn how to conduct it on all your clients to eliminate fear, anxiety and stress but you'll also be able to benefit from it yourself as Rene conducts the process "in full living color" in the video for you to benefit from.
.
.So, what are you waiting for?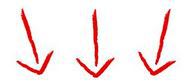 GET YOURS TODAY!
for Only: $199.00
.

.


*UPON REGISTRATION . . .  you will be directed to the Course Hub-Page where you can point and click to all the materials.  If for any reason you were not directed to a page to continue please email us at admin@choosehypnosis.com so we can re-send you the link.
REFUNDS:  Due to the nature of this program  being a recorded downloadable product it is not something you can pack up and return.  Once we have sent it to you it is considered opened and used. Therefore we do not offer refunds on this course.  We are only interested in having serious people participate so if you're not sure then please do not register.