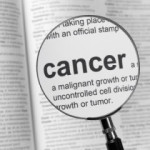 "How to Deal with Doctor Reluctance for using Hypnosis with Cancer Patients."
By Rene A. Bastarache, CI
This week's podcast is up and running  Although hypnosis has a much wider notoriety than ever before there's still the old-time, die-harder MD's that just won't let go of their past conditioning. Hypnosis is here to stay and working with cancer patients is just one of the many topics on the list that it can be used for.
"How to Deal with Doctor Reluctance for using Hypnosis with Cancer Patients."

Want to listen to more Podcasts? Click on the "More Episodes" link in the top of the audio box above.