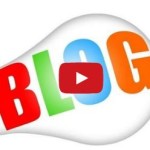 INTRODUCING The Top Seven Types of Blogs
Everyone knows the benefits of Blogging but do you know the most effective types of Blog to create?
A little bit of planning now can save a whole bunch of headaches later on.  In this video you'll learn about the most popular types of blogs that are out there today. See if there's one or more that suits your situation.
There's lots of other valuable information included as well but I don't want to let the cat out of the bag… You'll have to watch it and see for yourself. (That's just a "saying" by the way… I really don't have a cat in a bag! We ate it last night – he he he)
ALL ABOUT BLOGS
This video is about:
The Top Seven Most Popular Types of Blogs – choose your weapon!
Commenting on & finding blog partners…