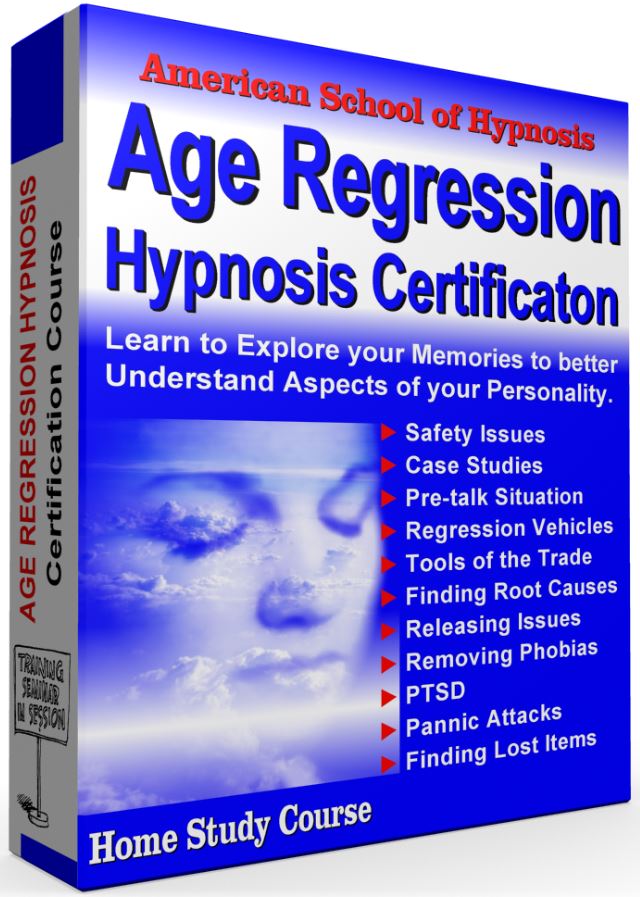 AGE REGRESSION HYPNOSIS
CERTIFICATION COURSE
.
This "certification" course that covers all the aspects and variations of conducting age regression in hypnosis sessions with clients.
As an Age Regressionist you'll have an added tool to help your clients that will make you a more valuable practitioner.
You'll learn how to Regress People Back in Time to explore memories so they can understand various aspects of their personalities or find answers to life's questions and make sense of them.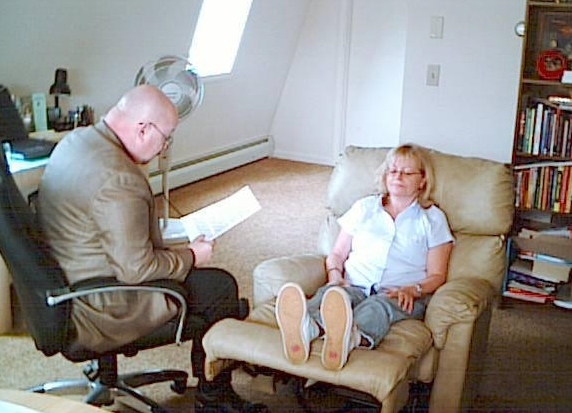 We'll cover many aspects of regression such as:
Accessing childhood memories.

Recovering lost memories

Dealing with traumatic issues

Understanding PTSD levels

and even finding lost objects
You'll learn all the In's and Out's of what works and what doesn't!
You'll hear Case Studies like:
How  an elderly woman lost $7000.00 and found in it regression.

Recovered memories of a hit and run accident resulting in finding the offender.

Even how through a 2 hour session we found a clients lost car in center city Philadelphia.
and we'll even show you the tools that were used to solve each one…
In fact we'll describe all the Tools of the Trade like:
Color Cues and Association

Guiding the journey

Bringing them back on track

Navigating mental traps and roadblocks

Remote control method

Detective Techniques

Proper ways to question clients

How to get client to open their eyes and speak to you about the event while in deep regression.

and filling in fragmented parts…
We'll cover:
Safety issues you'll need to be familiar with.

How  memories can be altered, coerced, created and enhanced.

Important pre-talk information.

Many regression vehicles to get clients to their target.

Avoiding dangerous issues and,

Removing common mental blocks that clients create.
Learn to Work with Panic Attacks and answer questions like:
What's the actual issue and not what it's hiding as?

Did you find the core cause of the issue?  Are you sure?

Did you release the core Cause?
You'll learn about the Affect Bridge and our unique Stimuli Replacement Process…
.
ARE YOU READY TO GET STARTED ?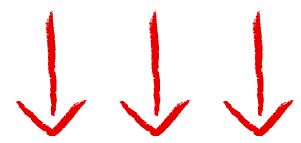 Wait … There's more!
As a Special Bonus: You'll learn about Somnambulism and how to get clients to the deeper levels when needed and we'll even include a special script you can use to get them.  In fact you can even test them in the script to make sure!
.
Bonus #2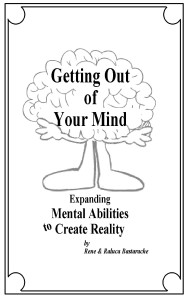 Just to help you understand everything you can about taking clients to the various depth levels we're going to give you an online download of our amazing book:
This book is the cover-all resource to everything about hypnosis depth-levels and brainwave frequencies. We're not trying to turn you into Einstein but you'll be pretty close after reading this!
.
Automatic Writing: It's said that people can normally remember 1/3rd of what happens to them each day but with Automatic Writing that can go up to 2/3rds. This s a great way to remember particulars from your past especially if they're traumatic ones… We'll teach you how to do automatic writing and why it works so well.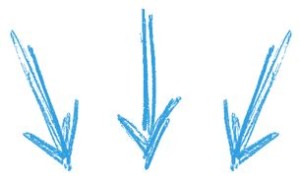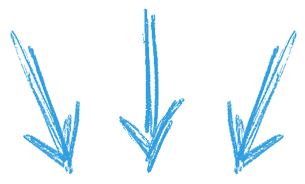 Bonus #3
Automatic Writing Demonstration
In addition to learning about Automatic Writing, Raluca and I will conduct a LIVE demonstration session on everyone in attendance showing how you can remember more of your past using automatic writing. Those who are watching the course on video afterwards will still be able to take part in this demonstration on their own at home as well.
.
You'll receive the beautiful ASH Certificate of Completion for: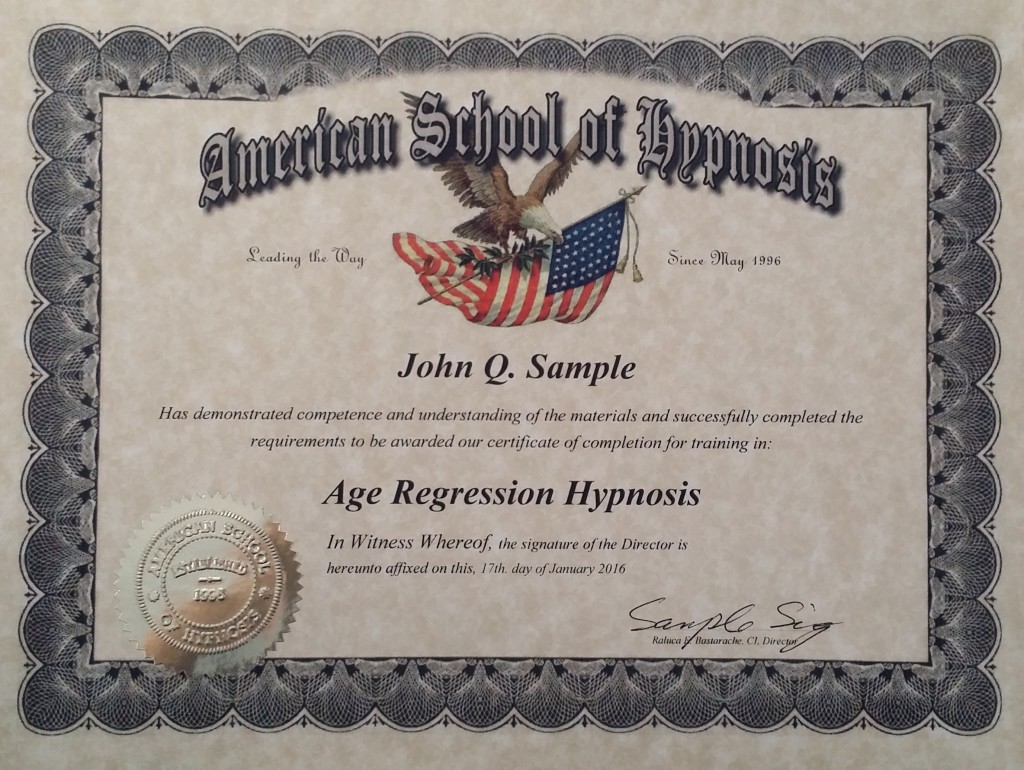 "Age Regression Hypnosis"
Your certificate of completion will be mailed directly to your home to hang on your wall upon successfully completing the course.  You'll be guided to a short open book written quiz to complete and be given instructions on how to submit it along with a registration form to the home office for processing.
.
Best of ALL: This course comes with a 100% Money Back Guarantee!
Try it at NO RISK and see if it's for you…If it is then you'll have a new tool to add to your repertoire of expertise; if not then simply email us and we'll refund your money and you can even keep our "Getting Out of Your Mind" book for giving us a try.

.
So you have Nothing to Lose – and Everything to Gain!
Get Started Now!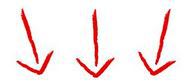 Only $125
.
Order Now ⇒ 
 .
---
Class Information: Upon payment of your tuition you'll be sent an email forwarding you to the course page and giving you the Password to enter. If you are not forwarded to the course page and given the password for any reason please contact us and we will send it to your manually…